2020 St. Teresa of Calcutta Faith in Action Award
We are pleased to announce the Huron-Perth Catholic District School Board's St. Teresa of Calcutta Faith in Action Award recipients! These five remarkable volunteers demonstrate their faith, contribute to their community, and inspire us all.  Congratulations!
| | |
| --- | --- |
| Name | Community Represented |
| Karen Brinke | Holy Name of Mary, St. Marys |
| Bonnie DesRoches | Sacred Heart, Wingham |
| MaryLou Masse | St. Boniface, Zurich |
| Elaine Van den Hengel | St. James, Seaforth |
| Erma Weernink | St. Anne's CSS, Clinton; St. Peter's Parish, Goderich |
Due to COVID-19, the Board was unable to recognize the recipients at a Celebration of Mass and gathering.  In addition to their award and Facebook post, the recipients were recognized through our social media feeds the week of July 27.  Please consider following us on Facebook (www.facebook.com/hpcdsb) and Twitter (@hpcdsb).
Karen Brinke – Volunteer – Holy Name of Mary, St. Marys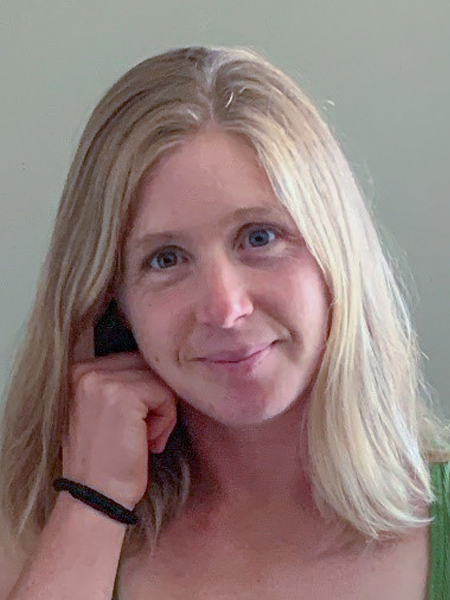 Karen demonstrates commitment to our Catholic faith through all aspects of her life.  She is an exemplary role model for our students, embodying what it means to be a kind, caring, patient, and dedicated person.
Each year at Holy Name of Mary, Karen volunteers to help as a leader for our "Gifts From the Heart" program, allowing students to make Christmas gifts for special people in their lives.  She comes up with amazing crafts for this wonderful experience.  With a background in nutrition, Karen has volunteered with various cooking opportunities for the classes at our school, ensuring there is a component of "giving" back.  The food prepared is meant be shared with other groups in our community.
In the past, Karen has also volunteered at school by running fitness programs and assisting with our drama productions (helping with props & costumes).  Karen attends Mass at Holy Name of Mary Parish with her family and encourages them to get involved as altar servers and/or as choir members.  She is an active member of the Contemporary Choir.  Karen and her family contribute to all of our school initiatives in the form of time or family resources. For many years the Brinke family has donated sausages for our annual pancake lunch on Shrove Tuesday. She also coordinates this event, feeding the entire school!  For approximately 10 years, she has co-led our parish Nativity Christmas pageant by gathering students from Holy Name of Mary to take part.  She makes it fun and entertaining, emphasizing to the students the true meaning of Christmas.  What a blessing it is to have Karen as a volunteer at Holy Name of Mary!
Bonnie DesRoches – Volunteer – Sacred Heart, Wingham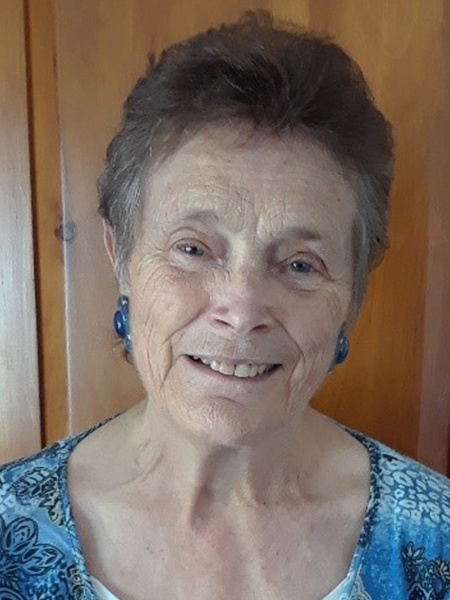 Bonnie is a committed volunteer in the Wingham community, always helping within her parish of Sacred Heart, Wingham or in her community.  Bonnie has been married to her husband, Ray, for the past 61 years.
At Sacred Heart Parish, she is Father's right-hand helper, assisting with baptisms, funerals and special luncheons and gatherings.  She keeps Father's house tidy, picks up groceries and does laundry.  Bonnie has supported four community members by transporting them to their appointments, helping to organize and pay bills, and driving them to and from church.   Bonnie's volunteerism is endless…Huron County Christmas Bureau, Catholic Women's League member, minor hockey, Canadian Cancer Society, and much more. 
We congratulate Bonnie for being a worthy recipient of the St. Teresa of Calcutta Faith in Action Award.
MaryLou Masse – Volunteer – St. Boniface, Zurich
MaryLou is a committed and caring volunteer at St. Boniface School in Zurich. She is very kind and giving of her time. However, what makes her truly special is how humble she is.  She punctually comes to work with lots of energy and is always ready to help others. Before the school day begins, she accomplishes a long list of jobs that helps our school be organized and be seen in a positive light. Her tasks are self-directed as she does a variety of jobs for others. If someone approaches her with a request, she is always open and willing to help out in any way she can.  The children love having her as part of our classroom community.
Our students shared with her in their Christmas card, "The best part is that she checks with everyone to see how they are doing", "I love when she reads me books", "I love how she helps me with my numbers", "I like making letters with her", and they thanked her for being kind and playing with them.  MaryLou may not be aware of how much she impacts the lives of students and staff and what a light she truly is to others. She sees the good in everyone, always speaking kind words, and making a difference where she can.  Congratulations MaryLou!
Elaine Van den Hengel – Volunteer – St. James, Seaforth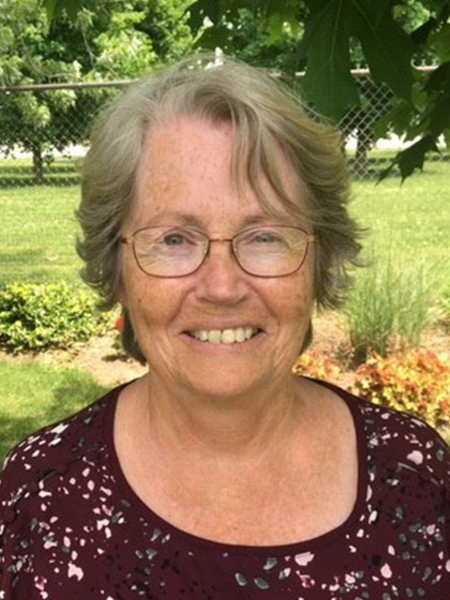 Elaine espouses the values and ideals of her faith through her positive actions and continuously helps others.  As a former teacher of the HPCDSB and supply teacher, Elaine has organized the rosary visits at St. James School in Seaforth for many years so students can pray the rosary.
In her parish Community, Elaine is on the visiting team for the sick and shut-ins, has been a member of the Catholic Women's League (CWL) for 25+ years, served on the CWL Executive, and is currently is the CWL Membership Convenor.  She leads prayers at the funeral home, organizes funeral luncheons, sings in the parish choir, and keeps the flower gardens looking beautiful at St. James Church.  She devotes other time by serving at the Seaforth Agricultural Society and Knights of Columbus breakfasts.  Elaine is a true example of someone who expresses her Christian love in a concrete and living way.
Erma Weernink – Teacher/Volunteer – St. Anne's CSS, Clinton; St. Peter's Parish, Goderich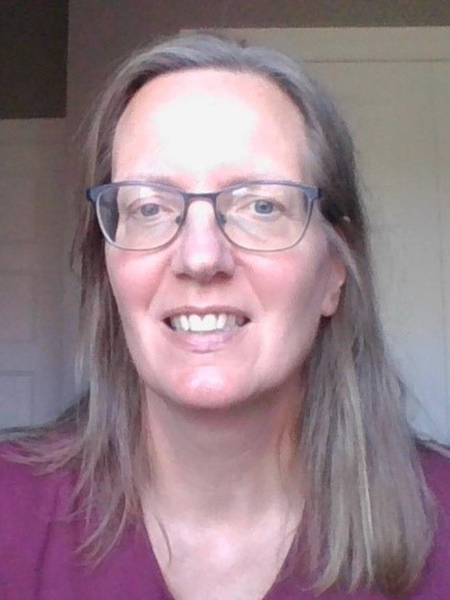 Erma exudes a quiet, yet profoundly deep faith and demonstrates an unwavering commitment to creating a culture of deep care for the earth.  A teacher at St. Anne's Catholic Secondary School in Clinton, Erma is respected locally, both within the school district and the Deanery, for her leadership in social justice.  She is active in the regional Development and Peace organization and has brought in guest speakers and workshops to her students and colleagues in an effort to inform and support others in the cause of making the world more peaceful, more loving and more just.  Through the Ausable Bayfield Conservation Authority, Erma arranged and organized volunteers to plant many trees on the school property.  She supports students in preparation of presentations and letters to Members of Parliament and County Council on issues such as access to clean water for everyone.
A member of St. Peter's Parish in Goderich, Erma serves as a Lector and a member of the Social Services Ministry.  Erma has spent several summers overseas in such places as Jordan, Nepal, Cambodia, Kenya and Guyana doing mission work and furthering the education of students and families in developing nations.  This is only a small list of Erma's volunteerism and dedication, all done with humility and devotion.  This award recognizes Erma's quiet dedication of her time and gifts to enrich the lives of others at St. Anne's CSS, throughout the county and beyond. Congratulations!