Assessment, Evaluation and Reporting
​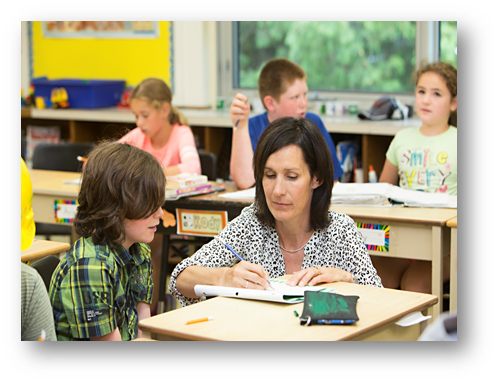 The Huron-Perth Catholic District School Board believes that quality Catholic education is based on 
a balanced approach with instructional strategies and student inquiry.  We are firmly rooted in using assessment, evaluation and reporting to support the achievement of students.  Our educators are commited to using guided instruction so that meaningful feedback that helps students achieve to the best of their abilities.  
We believe in the important role of parents as the first educators of children.  Our reporting processes are guided by our philosophy of inclusion so that parents have a clear and direct understanding of the achievement of their children and next steps for learning.


We invite you to view our 

Assessment and Evaluation Guide

as the basis for assessment, evaluation and reporting practices in all schools within the Huron Perth Catholic District School Board.  The guide provides support for educators as they assess, evaluate and report on student achievement and assist all students to reach their potential in a Christ-centered 
learning environment. 
Ministry of Education
"The use of assessment for the purpose of improving learning and helping students become independent learners requires a culture in which student and teacher learn together in a collaborative relationship, each playing an active role in setting learning goals, developing success criteria, giving and receiving feedback, monitoring progress, and adjusting learning strategies. 

The teacher acts as a "lead learner", providing support while gradually releasing more and more responsibility to the student, as the student develops the knowledge and skills needed to become an independent learner."  

Growing Success (2010) p. 30 .
---

---
Huron Perth Catholic District School Board
3927 Perth Rd 180,
Dublin​, ON
N0K​ 1E0
Phone: 519-345-2440
TollFree: 1-800-2​65-8508​​​