Finance and Business Services
Under the direction of the Superintendent of Business & Treasurer, the Finance Department is responsible for the development and administration of policies to provide financial resources to support student achievement.
The Finance Department consists of the following operating departments:
Finance & Budget
Finance and Budget is responsible for the preparation and administration of the annual school board budget, administration of audited financial statements and government financial reporting.  Additionally this division manages short and long-term financing, banking services, and internal review of school funds.
Accounting
Accounting is responsible for processing and payment of supplier invoices, payment requisitions and expense reports.  As well, accounting manages accounts receivable billing, cash receipts and deposits.  Accounting also prepares internal financial statements and external government reports.
Contact Information
Phone: 519-345-2440 ​    Fax: 519-345-2449
Superintendent of Business & Treasurer
Mary-Ellen Ducharme  Ext. 8065
Executive Assistant – Superintendent of Business & Treasurer
Valerie Basler  Ext. 8056
Manager of Finance
Sarah Devereaux  Ext. 8067
Finance Services Officer
Lisa Regier Ext. 8068
Finance Services Officer
Christine Mills  Ext. 8066
Accounts Payable
Charlene Overholt Ext. 8053
Finance and Purchasing Reports
Mail to: 
Huron-Perth Catholic District School Board
c/o Finance & Business Services Department
3927 Perth Road 180, Box 70, Dublin, ON   N0K 1E0
Purchasing
Tenders and Requests for Proposals (RFPs)
RFP Bid Awarding Report
Facilities
The Huron-Perth Catholic District School Board is proud to offer 19 beautifully maintained facilities consisting of 16 elementary schools, two secondary schools and one Catholic Education Centre.  Our sites are managed by the Facilities department, together with the support of our principals and dedicated custodial staff.
For inquires related to Facilities, please contact Anne Marie Nicholson, Manager of Plant & Assessment at (519) 345-2440 ext. 8069 or via e-mail at anicholson@hpcdsb.ca .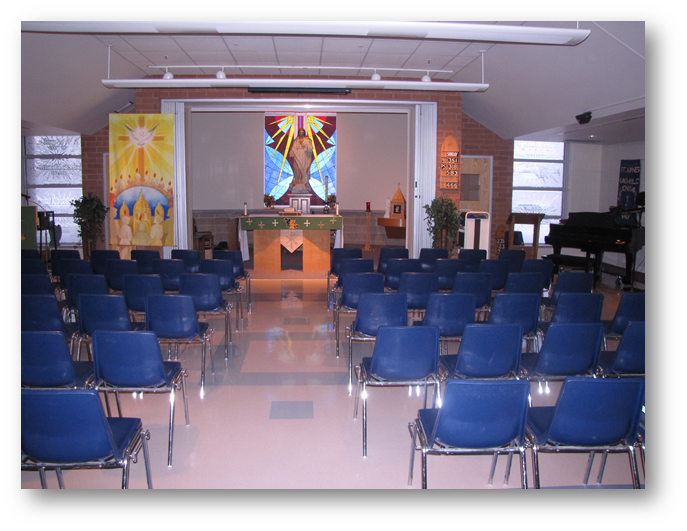 Imagine a school with an after-school youth drop-in centre, and community college courses for adults in the evenings. On weekends, it's a place where community groups hold theatre performances, and Saturday afternoon basketball games. You've just imagined the contemporary school, and it's being created across the province.
COMMUNITY USE OF SCHOOLS is a Ministry of Education initiative which supports access to schools outside regular school hours, specifically for non-profit organizations.  
​
The Huron-Perth Catholic District School Board endorses and encourages the concept of comm unity use of schools.  Please refer to
Board Policy 3E:13

,
Authorization for Use of School Facilities ,
for a complete list of rules governing the use of school facilities and rate categories.
FAILURE TO COMPLY WITH ANY OF THE RULES WILL RESULT IN IMMEDIATE CANCELLATION OF THE CONTRACT BY THE HURON-PERTH CATHOLIC DISTRICT SCHOOL BOARD.

In addition to accepting the terms & conditions detailed in Board Policy 3E:13, Authorization for Use of School Facilities, all users must also acknowledge review and understanding of Board Policy 3D:17 , Concussion Management – A Protocol for Schools, and the guidelines which are listed as Appendices A-G .
Booking a space is easy.  Please click the link below for more information and to access our online booking software.
Community Use of Schools is returning in a limited capacity, starting with Reciprocal users, effective February 7, 2022. Rental spaces will be available to only one group per day. 
Access will be granted to Reciprocal groups only where:
‐ All participants have been fully vaccinated (each person aged 12+)
‐ All COVID attestation questions have been completed in the permit application
Access for all other groups will be reviewed at a later date.
The Huron-Perth Catholic District School Board offers 19 facilities for use through an online booking system.  Renting a school is easy and can be done in a few simple steps:
Create an Account – To book any facility within the Huron-Perth CDSB, an account must be created in our online database by clicking on the link at the bottom of this page.  Account applications will be reviewed and approved by the Community Use of School Coordinator at the Board Office. Users must agree to the terms and conditions as set out in

Board Policy 3E:13

​​, Authorization for Use of School Facilities and

Board Policy 3D:17

​, Concussion Management; have a valid e-mail account that can send and receive account information; and provide a valid Certificate of Insurance with a minimum of $2 million liability coverage naming Huron-Perth CDSB as an additional insured.  Groups that cannot provide a Certificate of Insurance must purchase coverage through the HPCDBS Blanket Insurance based on the rating schedule provided by the Ontario School Board Insurance Exchange.

  

Apply to Rent a Facility – Rent a school facility using our easy online application system.  New users will need to create an account or if you are an existing user, you can ​simply login using your previously created account.  Follow the application wizard through the "Create a Permit" process.


Approval – Once an application has been approved, a permit will be electronically issued.  You will need to check the approved dates listed on the permit as some may have been removed due to conflicts, which will appear in red on the booking listings.
For more information, please contact Valerie Basler at the Catholic Education Centre by calling 

519-345-2440

 ext. 8056.