Our Vision
​"Do not be afraid of new technologies These rank among the marvelous things – inter mirifica – which God has placed at our disposal to discover, to use and to make known the truth, also the truth about our dignity and about our destiny as his children, heirs of his eternal Kingdom." – Pope St. John P​​aul II
Philosophy in Action
Our philosophy of learning is rooted in a commitment to nurture the global competencies of our students to enable them to lead full, enriched and contributing lives as Christians in our world. To make this happen, we continually invest in our​ technological infrastructure to provide optimal learning environments that are responsiv​e to the needs of students. We are leaders in the creation of virtual learning environments with a progressive suite of online digital tools. Most importantly, we focus on the quality of instruction and implement digital learning devices that make a difference at the point of instruction.

Huron-Perth Catholic District School Board's commitment to excellence in blended learning practices and technology access became apparent during the March 2020 school closure period. The firm foundation of pedagogical best practices and access to technology allowed educators and students alike to transition to distance learning on a moment's notice. Previous investments in educator professional development and student training allowed HPCDSB to comfortably transform our delivery model of teaching and learning this year.

Benefitting from the momentum established in the spring of 2020 and the tireless efforts of educators, students and families, all HPCDSB schools have reopened to support student learning in September 2020. Also, HPCDSB proudly established Blessed Carlo Acutis Continuing Education School, where students throughout Huron and Perth counties learn remotely with HPCDSB educators from home.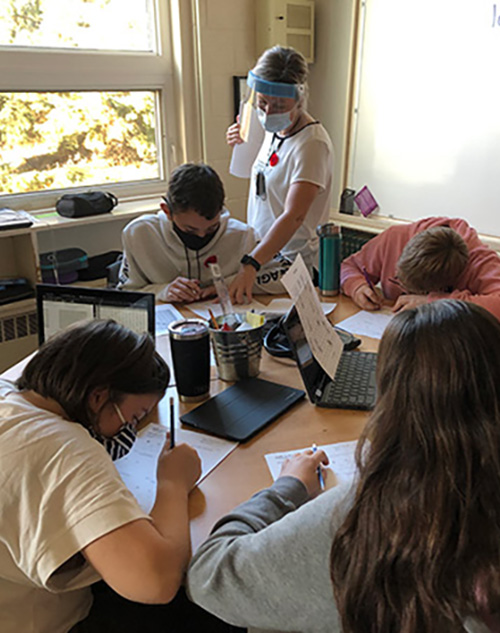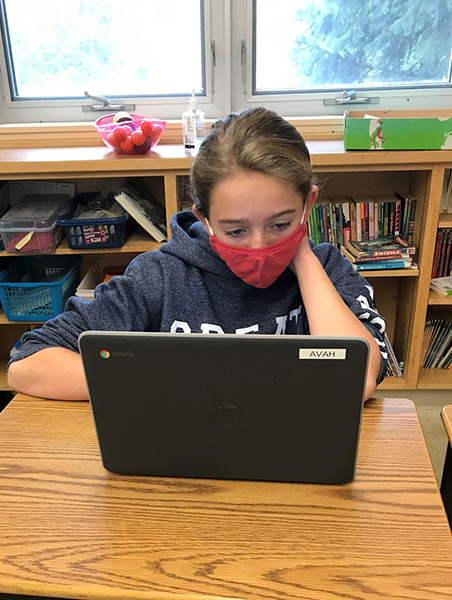 Blended & Remote Learning: Access for All

The strategic and intentional approach that Huron-Perth Catholic had implemented prior to 2020 has positioned the district well when the release of Ministry of Education PPM 164: Requirements for Remote Learning and the district's School Reopening Guidelines were shared. Built on the successful implementation projects of 1:1 Chromebooks for students in both secondary schools, this year all students within Huron-Perth Catholic have a board issued Chromebook to support their learning needs for the 2020-21 school year. HPCDSB also embraces a 'Bring Your Own Device' philosophy so that students are welcome to bring their own device to school with comprehensive security and access to the same suite of digital tools as those on a board issued Chromebook.

All students have access to digital tools that will allow them to develop their understanding and practice of the Ontario Catholic Graduate Expectations. Direct support is being provided by HPCDSB educators to support all K-12 students with understanding and practicing digital citizenship skills that will equip them for their learning journeys now and in the future.

Every HPCDSB classroom experience is complemented by a Learning Management System (LMS). Educators facilitate school based communication and engage students and families in learning opportunities through Google Classroom or Brightspace (D2L). All educators are intentional and scripted in their development of authentic and engaging opportunities for students through the use of the LMS. The benefits of blended learning including communication, collaboration, differentiation and small group instruction, ensures that the learning experience continues to be focused on individual learning needs and what is possible during a transformational time in education. The LMS provides a window into the face-to-face classroom, as the LMS is the classroom for all remote learners.